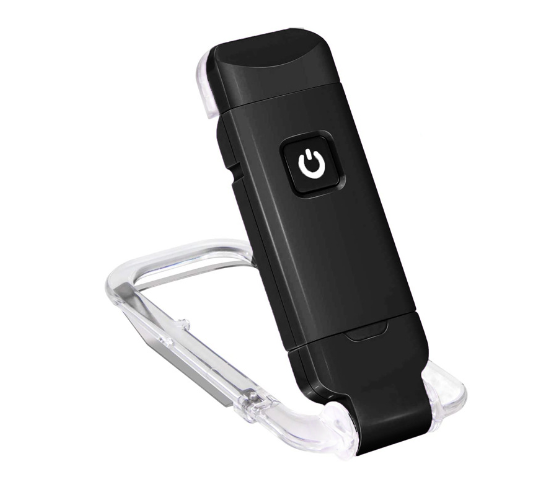 Description
Imagine yourself curled up against the sofa, ready to finally take some time for yourself to either reflect and journal on the day or plan for the exciting events in the day ahead. The problem is, it's late at night and the lights are out - and you're a night owl. That's where "Me Time" Lights comes in! With the "Me Time" Light, you can focus on you without waking anyone else.
Our unique USB-rechargeable hands-free book light attaches to the spine of your favorite book, brightly illuminating pages ensuring that you can enjoy the nighttime escape anytime, anywhere. Planning or journaling late into the night will never be a problem again! "Me Time" Light is perfect for nights spent traveling, long weekend stays away from home, or just time spent with your favorite beverage as you get back in touch with yourself. The light is lightweight and designed to fit into any of your daily activities. Say goodbye to straining your eyes or craning your neck. With the "Me Time" Light, you can make the most of your nighttime journaling and planning sessions with ease!
Expected ship time from our warehouse is approximately two weeks depending on the season. Thanks for your patience and understanding..